Portside Groove is an energetic professional 6 piece party band serving up pop dance hits from yesterday to today. If you're looking for a vibrant and exciting twist for your wedding or other event, the energy of the lead singer Athena Davis will prove to be just that! Look no further, PortSide Groove is sure to keep you moving all night long!
PortSide Groove would love to be a part of your wedding, corporate event or private party. We will be with you every step of the way. We have years of experience and take pride in our accountability and professionalism.
Song Samples
Play That Funky Music
Get Lucky
Signed, Sealed Delivered
Locked Out of Heaven
Love Shack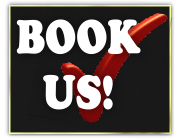 Ain't too Proud to Beg- Temptations
All Right - Darius Rucker
At Last- Etta James
Billie Jean- Michael Jackson
Beautiful - Christina Aguilera
Boogie on Reggae woman- Stevie Wonder
Brown Eyed Girl- Van Morrison
Bust a Move - Young MC
Call Me Maybe- Carly Rae Jepson
Can't Help Falling In Love-Elvis
Cissy Strut - The Meters
Come Away With Me- Norah Jones
Dancing in the Moonlight - King Harvest
Dancing Queen- ABBA
Don't Stop Believin' - Journey
Drive My Car- Beatles
Fly me to the Moon - Frank Sinatra
Folsom Prison Blues- Johnny Cash
Funky Music- Wild Cherry
Get Lucky- Pharrel
Gimmie Some Lovin- Spencer Davis Group
Groove is in the Heart - Deee Lite
Heart of Glass- Blondie
Hush- Deep Purple
I've Got a Feeling - Black Eyed Peas
I saw Her Standing There- Beatles
I Take What I Want- Sam and Dave
I Want You Back- Jackson 5
Jailhouse Rock - Elvis
Jumpin Jack Flash- Rolling Stones
Just What I Needed - The Cars
Lady Madonna- Beatles
Lady Marmalade- Patti LaBelle
Let Me Roll It - Paul McCartney
Little White Church- Little Big Town
Locked Out of Heaven- Bruno Mars
Lonely Boy- The Black Keys
Lose Yourself - Eminem
Love Me Tender- Elvis
Love Shack- B 52's
Make You Feel My Love-Adele
Man, I Feel Like a Woman- Shania Twain
Moondance - Van Morrison
Mony Mony- Billy Idol
Moves like Jagger - Maroon 5
My Life - Billy Joel
Piano Man - Billy Joel
Shout - The Isley Brothers
Signed Sealed Delivered- Stevie Wonder
Somewhere Beyond the Sea - Bobby Darin
Son of a Preacher- Dusty Springfield
Superstition- Stevie Wonder
Take On Me - Aha
Tainted Love- Soft Cell
Thinking Out Loud - Ed Sheeran
Train Vain- The Clash
Uptown Funk - Mark Ronson 
We are Family-Sister Sledge
What a Man-Linda Lyndell
Wild Night - John Mellencamp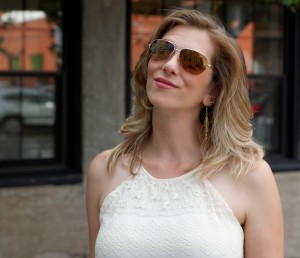 Athena Davis- Lead Singer/Flute in PortSide Groove/Owner of Maine Music Makers
Athena is native singer and musician to Maine. She became interested in music at a very young age sneaking out of her room at night to catch a listen to her mom and friends playing music and singing.
She first picked up the flute at age 12 and quickly became interested in the guitar and singing. She started singing and playing with her brother Doug, musically entertaining family and friends. Athena branched out and started her journey playing with several local Maine bands. In her journey she was introduced to a talented singer songwriter, Rhad Davis, in 2004. They immediately started playing venues as an acoustic duet.
Athena is known for her fun personality on stage and belting notes that have been compared to Janis Joplin. Athena has a wide vocal range and can cover Joni Mitchel, Adele, Arethra Franklin, Norah Jones, Etta James and much more.
In 2012, Athena had a vision to create a company to offer all of her and Rhad's musical services together under one umbrella-Enter Maine Music Makers!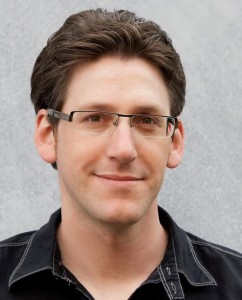 Rhad Davis-Keyboard/Guitar/Vocals/DJ/Owner
Rhad Davis is a Maine native Singer/Songwriter/DJ who has been performing throughout New England since 1998. A self-taught musician since age 7, Rhad has become fluent in Piano, Guitar, Bass and Drums.Rhad spent 10 years playing with former band Tribe Describe throughout New England, releasing 3 CDs. (1 officially.)
Rhad was persuing his solo career in 2004 when he met Athena, a distinguished singer. Rhad started to incorporate Athena into his music more and more, finding her voice and flute skills lent perfectly to shape his sound. In 2007, Rhad released his Debut Album 'Will It Come' which featured Athena on several tracks.
Today Rhad is happily married, to Athena. They perform as a duo at many smaller venues and events in Portland, Maine. Rhad's music has been described as 'Singer/Songwriter', 'Adult Alternative', 'Folk', 'Blues' and even 'Jazzy'.  Rhad's voice has been likened to 'Cat Stevens', 'James Taylor', 'Ian Anderson' and 'Johnny Cash'.
In 2012, Rhad helped in founding Maine Music Makers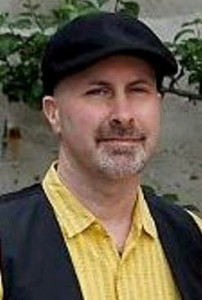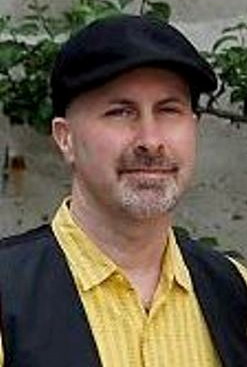 Mike Bowlds - Maine Wedding Band Guitarist - PortSide Groove Mike Bowlds – Guitar/Vocals
Mike has been playing music for 29 years, he studied music at the UMaine Augusta jazz program, and has recorded and played from Calais, Maine to Westport, Connecticut (and briefly in Europe) with local acts like Swift Icecubes, Diesel Doug and the Long Haul Truckers, The Coming Grass, and Rakish Paddy.
"Influences": Aretha Franklin, King's X, Little Feat, Pink Floyd, Prince, Neil Young, Nirvana, NRBQ, Ray Charles, Richard Thompson, The Beatles, The Boneheads, The Kinks, The Rolling Stones, and generally getting kicked around by life.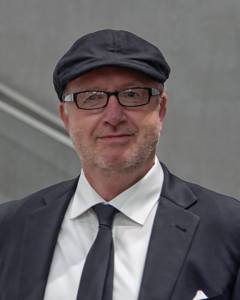 Peter Geores – Bass
Peter started playing bass when he turned 16. He chose the bass because that is what his ear was tuned into hearing the most. While some people hear the guitar, drums or keyboard, Peter heard the bass. Peter played in a few bands and had the opportunity to play on the local Jerry Lewis Telethon in the late 70's. He laid the bass down in favor of the acoustic guitar and played Dylan songs most often. Peter picked up the bass again in 2010 and has fallen in love all over again.
His favorite bass player is Paul McCarthy and several others like Tony Stevens of Foghat and Eagles Bassist Timothy Schmit. In addition to playing with PortSide Groove, he also plays with the group Off The Rocks.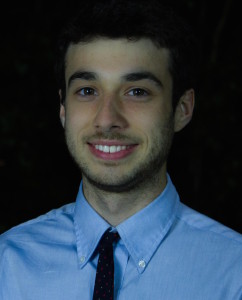 Joe Perullo – Drums
Joe's journey in music started with his first drum lesson at eight years old, in the 'burbs of Boston. In college he studied a mix of liberal arts and music at College of the Atlantic in Maine and the School of Music at Concordia University in Montreal, PQ. Joe has performed as the percussionist for Acadia Community Theater in Bar Harbor, ME and was a founding member of former bands Moral Imperatives and the Eden Street Trio.
Joe has played in numerous marching, jazz, rock, and eclectic ensembles. His influences span across genres. "I believe all music has the potential for greatness." Joe works to bring cohesion to any group with which he's playing, molding a solid sound with great feel and intention.
Today Joe plays with Portside Groove, Sea for Miles, and sits in for weekly jazz jams at Blue in downtown Portland.
His interests also include holistic wellness and cooking.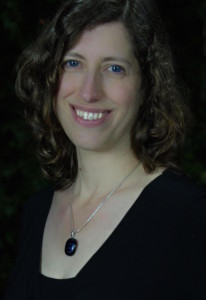 Andrea Cole – Back-up Vocals
I grew up in a musical family in Massachusetts, starting out singing and harmonizing with my two sisters. My musical education continued with classical piano lessons, self-taught guitar (thanks to the inspiration of the Beatles), singing with choruses in high school and college, and then studying voice at Berklee College of Music in Boston, where I sang with a vocal jazz group. These days you can find me occasionally singing backup with the Kadima Band in Boston and still enjoying choral singing, with the Portland Community Chorus. I love to sing in a variety of genres, from jazz standards and oldies to rock and pop, and am excited to be making music with PortSide Groove!